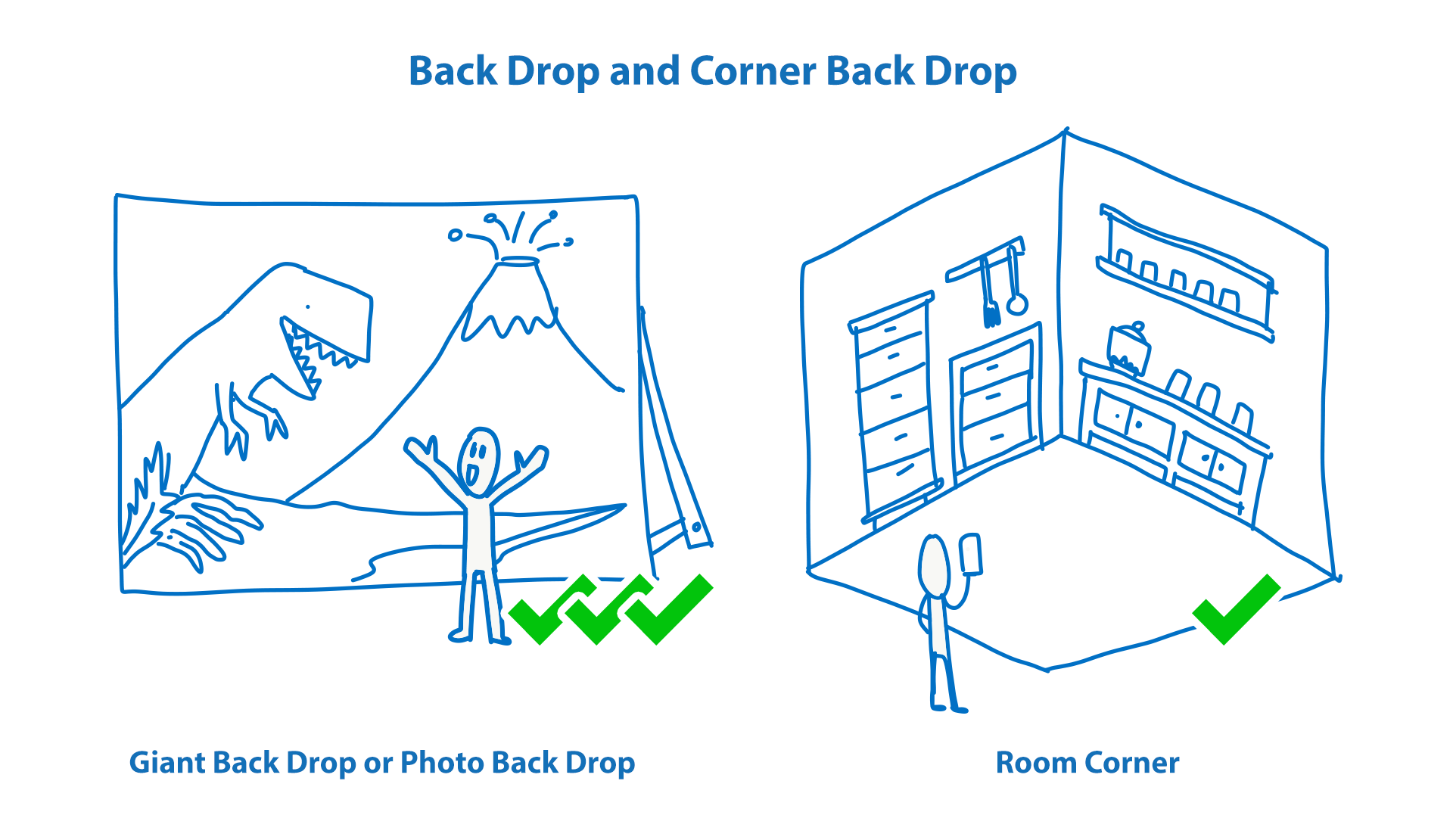 Giant Back Drop or Photo Back Drop
Back Drop must be flat, high definition and clear graphic are highly recommended for best RECALL's result.
Room Corner is not the best option for RECALL. In case of client needs to use as Marker. Client allow to point the scan's spot. But realized that a perspective angle of user (user's scan spot, user's height) is the matter of a vary scan's result.