Recall is AR Code (Augmented Reality) service in Cloud service provider. RECALL concept is EASY SWIFT and ECONOMICALLY. We work for massy thing to easy to control, full option service with economical budget
EASY   SWIFT   ECONOMICAL
EASY – It is very easy to use any image as marker. Not only any image but also allow you to modify your content anytime you need. With our professional RECALL team. Everything is very easy for your audience to interact with AR experiences just connect to the internet, download RECALL application to their device. Then scan Marker, system initialize data and display the scan's result. It is very easy.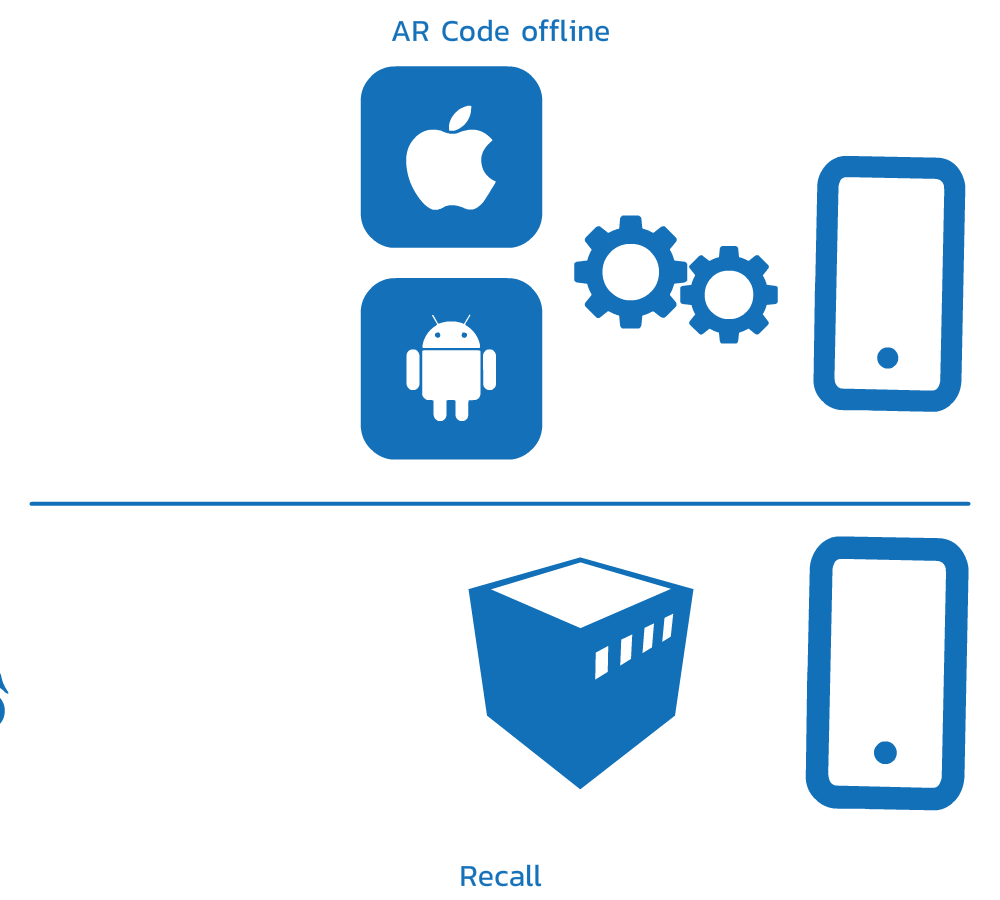 SWIFT – With our professional team, we cut down the development timing. To create a content to RECALL can be only 15 minutes work time to link and upload to RECALL's cloud. If you want us to create all contents, we do and RECALL works like portal for your content to skip all the online store approval process, directly online by store all your contents on cloud system. Just scan marker via RECALL, all your contents appear as scan's result. Unlikely AR Code offline application, it takes time and need to go thru all procedures of application development for online store. Normally for offline application take a month or 2 months. Not only length of development time. Offline AR Code Application is very huge. Everything will store in your user's devices which need wi-fi to download all the contents. But for RECALL we can use 3G internet data to download, only 80 MB for iOS and 50 MB for Android.
ECONOMICAL – With Recall. We cut down the application development fee to marker subscription fee, by contract, monthly or annually. Which means you pay less for the new AR experiences for your user.
Image such as .PNG or .JPG file.
3D Modelling in .OBJ or .FBX file.
Video .MP4
With our professional team. You are allowed to group all types of media in 1 content. Not only one-way content, but interactive is allow to use with RECALL. Interactive content can lead user to your website, Youtube or switch from image and 3D modelling. Everything possible with RECALL.